You no longer need to chase down prospects that may not even want your product(s) or service(s).
No more cold calling 
No more cold emailing 
No more posting local flyers
No more networking events
I created Advertising Made Easy to give you a
step-by-step plan for getting clients and customers
to reach out to you.


This system is mostly automated and completely scalable.
So, instead of spending time finding clients AND trying to actually fulfill your service(s), you can focus your time on the part of your business that you actually enjoy... delivering results for your clients.


Trust me I know what it's like to keep reaching out to people who have no interest in actually doing business with you. They just want free work or they want you to discount your price even though you over deliver.


Eventually I found out how to
target people who actually wanted/needed my services
and to only reach out to those people.
My calendar started to fill with appointments.


That's why I created this course.


You see, I had to learn the hard way, through trial and error but I don't want you to have to make the same mistakes I did. I want you to start off on the right path so you can see success much sooner than I did. You can start getting results within the next week.


Advertising Made Easy will show you how to create an effective sales funnel for your business and how to get high quality traffic to it.
I know the term sales funnel makes some people nervous but don't let it discourage you. Your funnel will probably be only one or two pages and the software I show you how to use can have you up and running in just a few hours (even if you've never done any of this before).


This course is completely beginner friendly.
So if you know absolutely nothing about marketing your business you will still be able to get results with this program. About 90% of the lessons are "over the shoulder" training videos. That means you are watching me actually do everything I am telling you to do.


Now think about the price of this course compared to how much money you're losing by not getting more customers.


If you're serious about growing your business and you want a consistent flow of clients...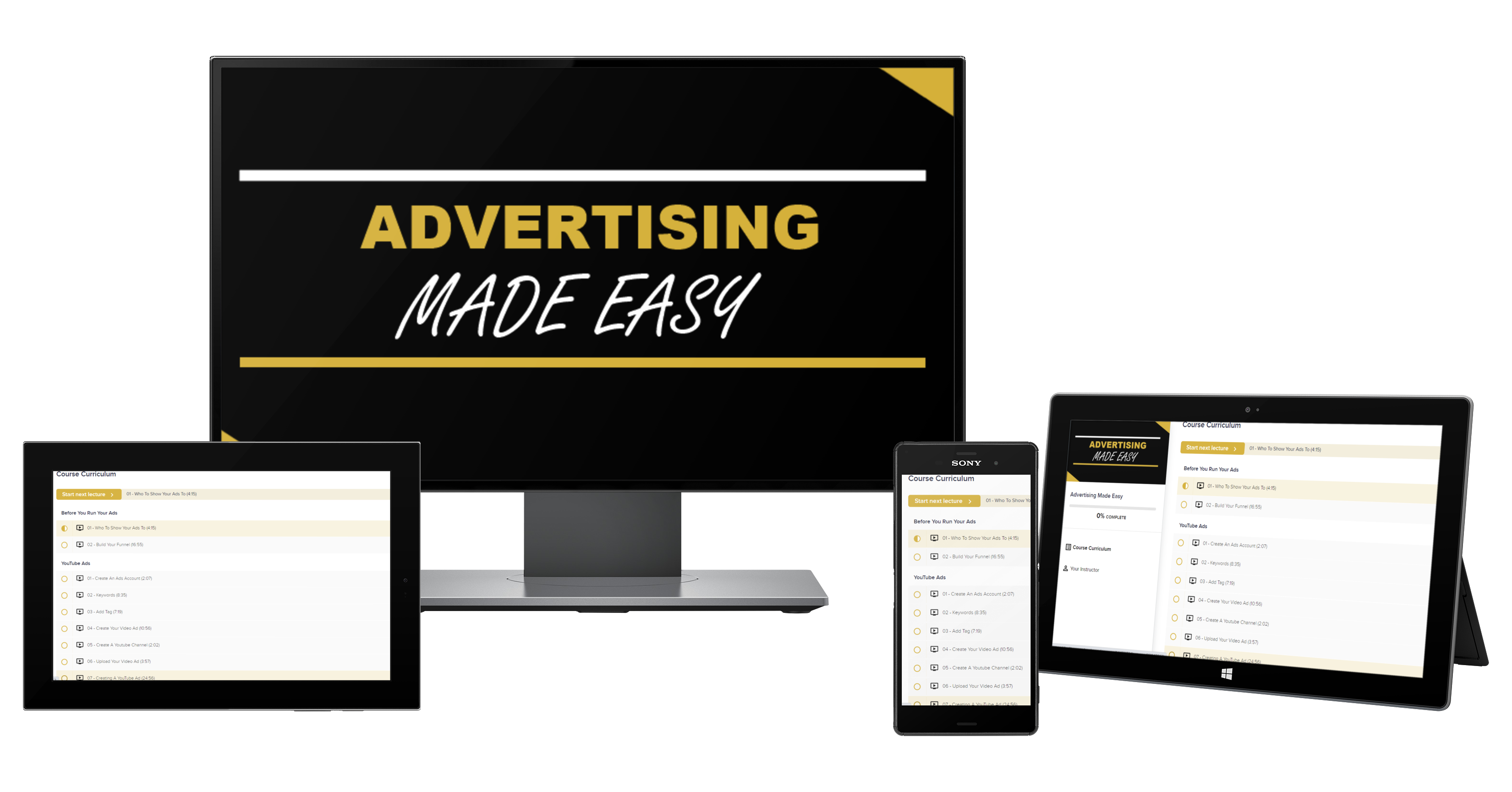 Sales Funnel Training ($1,997 Value)
Copywriting ($197 Value)
Email Marketing ($197 Value)
Facebook & Instagram Ads ($1,997 Value)
Google Search Ads ($1,997 Value)
YouTube Ads ($997 Value)
Bonus #1 – Facebook Group Marketing ($497 Value)
Bonus #2 – YouTube Marketing ($497 Value)
So many businesses are already seeing great results...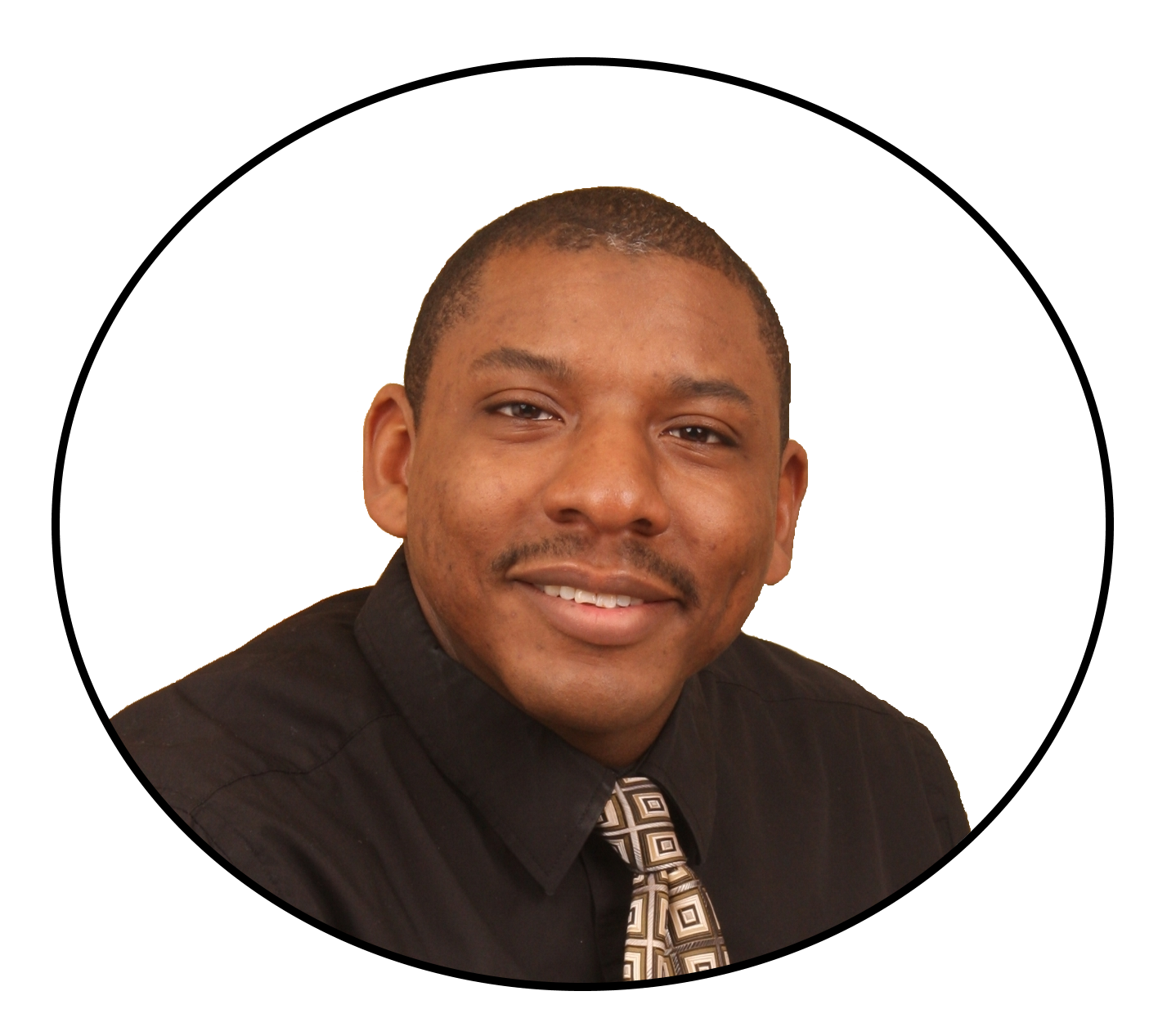 Joe Bell III
When I began my journey as an entrepreneur I failed a few times. I thought that because I had the skills and expertise to do the job that "word of mouth" would spread and my calendar would be filled with appointments... I was wrong. Business was slow and inconsistent. I almost gave up altogether.
Education, trial and error taught me what really works and what doesn't work. It's brought me to a point where I can grow any business by using the same methods that helped me.
So that is exactly what I want to help you do. My goal is to provide you with a clear path to growing your business and that's why I put together this value packed video.
See you inside!